Custom Search
Welcome to the Whiskey Shooter Recipes Guide
Here you will find popular and simple to make whiskey shooters from around the world.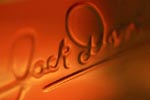 Whiskey shooters are not as popular as tequila and vodka shooters for example, so you are likely to find fewer whiskey shooter recipes around.
You will find that whiskey is not often shot neat, in other words it's usually mixed with sweet and/or creamy liqueurs. And indeed, sweetness and cream goes well with whiskey. Where they are consumed neat, it is usually bourbons (like Jack Daniel's) that are shot.
Here is our selection of whiskey shooter recipes:
---
JACK's BOMB
Be careful not to spill!
Ingredients:
1 shot Jack Daniel's
2 shots carbonated Red Bull
Glass:Shot and lowball
Preparation:Pour the Jack Daniel's into the shot glass and the Red Bull in to the lowball glass. Carefully sink the shot glass into the lowball glass without letting the Jack Daniel's mix with the Red Bull. Shoot so that all the liquid is consumed at the same time. (This requires some good hand-eye coordination.)
This is a variation of the "Jager Bomb" where the Jagermeister is replaced with Jack. A Jager Bomb tastes much better.
---
BLACK JACK
Nice if you like sambuca.
Ingredients:
Jack Daniel's
Black sambuca
Glass:Shot
Preparation:Layer the Jack Daniel's on top of the sambuca into the glass. Shoot!
---
SUIT CASE
Ingredients:
1 shot Jack Daniel's
1 passion fruit or orange juice
Glass:Shot (times 2)
Preparation:Pour a shot of each ingredient into the glasses. Pour the Jack Daniel's into your mouth without swallowing. Pour the juice into your mouth, still not swallowing. Close your mouth and shake your head vigorously for a few seconds to let the liquids mix in your mouth. Swallow!
---
TIT GRABBER
Heaven knows where the names comes from.
Ingredients:
Whiskey
Cream liqueur (like Bailey's Irish Cream or Amarula)
Glass:Shot
Preparation:Half-fill the glass with liqueur and carefully float the whiskey on top.
---
BLACK HAZE
Ingredients:
Whiskey
Frangelico hazelnut liqueur
Glass:Shot
Preparation:Combine equal parts of the ingredients in the glass.
---
---
Check in frequently as we update and expand the recipes often.
---
---
Go back to the top

Go back the Shooter Recipe Guide from the Whiskey Shooter Recipes Guide